Copyright Kiddyhub.com © 2013 - 2023. All rights reserved.



A project site for all ages.


How to make a Skin Temperature Sensor ?
How to make a Skin Temperature Sensor ?

Designing a sensor board to interface with any microprocessor board to measure skin temperature using temperature sensor LM35 and display value in degree celsius. You can interface it with Aurdino microprocessor, PICAXE, Basic Stamp or any other microprocessor chip.
The LM35 is a precise calibrated (in Degree Celsius) temperature sensor. More information about the sensor please click here. The analogue signal from LM35 is fed into the ADC of PICAXE 28x2 chip denoted as ADC0 on M28 printed circuit board. The temperature reading is then display on the LCD display in Degree Celsius.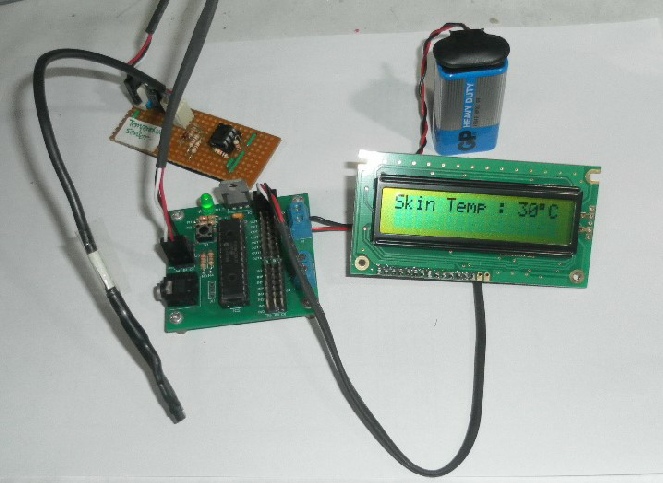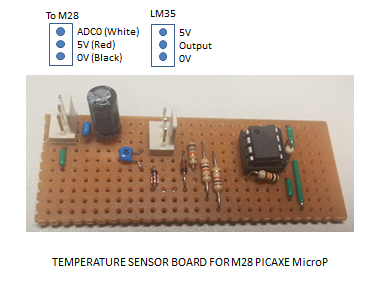 To learn more about the schematic + PICAXE program you can download free by completing a simple survey or buy it here.